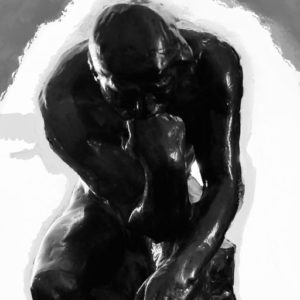 Social Economics and Contingencies
The economics of fiscal responsibility requires focusing on return on investment of capital expenditures and social resources producing tangible gains. In short, return on the mighty dollar, dollar-dollar bill, the bag.
The cost analysis of racism manufactured (CORM) is similar to the cost of goods sold (COGS) model. We will use it to determine the profit margin and feasibility of the continued cost and production of racism and disregard of the Covid-19 virus.
A spreadsheet analysis will attempt to quantify the tangible cost of the actual and projected theoretical losses to estimate the profitability and sustainability of the country's expenditures and their impact on America's income statement. Basically, it is a monetary and social cost analysis and budget projection.
This cost analysis and resulting balance sheet, income statement, and labor projections are prepared for the public shareholders. The shareholders, stakeholders, and the board are the people, the American public. A board proxy vote of approval and confidence will determine the organization's health under the former CEO's tenure. The proxy was the 2020 Presidential Election.
Let's crunch the numbers regarding the CEO since the books are in a mess and need an internal audit. We will also examine the shift in market share and demand, adherence to protocols and regulations.
The board and shareholders have equal and dual ownership rights without distinction, granting one vote per member. Finally, the presentation to the electoral assembly of owners will detail historical, current, and projected operational losses and expenditures.
This organization has had a long racist history dating back centuries. Operating much as the founders managed it with insufficient adjustments over time despite monumental shifts in demand patterns.
Our fiscal recommendation is that the business model is obsolete and creates a competitive disadvantage and toxic culture. In addition, the lack of brand demand is choking the supply chains as tolerance and preferences have changed.
Discontinuing the racist brand in response to the current situation is suggested and essential to the organization's survival. Research and development reveal that the majority public is shocked that we still produce racism ignoring the plummeting support and adverse social liabilities.
Consequently, in recent decades, the racism product that we have espoused for so long has cost us presumably billions in protest, lawsuits, and loss of productivity. Thus, highlighting the persistent risks which are well known and devastating to the public trust.
Public demand and support for our racist products are at an all-time low, with fewer visible enthusiasts and closet endorsers. Still, quite frankly, it is a relic of the past that we again suggest being discontinued as financially unfeasible. The cost analysis will bear this out.
The beginning inventory of bigots has hit historic lows. For all intent and purposes appears to have self-liquidated through aging with their hateful, ignorant preferences passing with them.
This bigoted inventory used to fly off the shelves in the past, but shifting humanity clearly demands that we will not revive racism and make it a great seller again. It is on its deathbed as a product exposed for its destructive nature and unreasonable cost.
The cost of the raw material to make bigots has risen as the demand for them has dwindled. Additionally, the necessary materials are increasingly scarce, with the projection of ignorant practitioners educated to the fallacy and deception of their superiority. White skin should not guarantee you anything but a good tan.
It does not make you taller, faster, wiser, or anything as a collective group, evident by the market sampling of the white demographic. There is no natural group advantage based on white skin tone alone. Any human advantage is individual and opportunistic, not race-based.
The white advantage, manufactured to discourage competition and promote white privilege, has soured with America's changing appetite. The resources of ignorant raw material to be brainwashed have substantially dried up or been educated.
With the beginning inventory very low, the acquisition of ignorant raw material ever scarcer, and the ending inventory stagnant is consequently subjecting the organization to continued exposure to litigation and maintenance costs that cannot be justified or sustained.
The gross income for centuries from racism cannot be over-calculated. Over time Blacks, Chinese, Mexican, and other's labor have been oppressive or free, resulting in extraordinary profit margins for the organization.
The organization also benefited from no profit-sharing expenses to limit profits and the endless exploitation of the labor force without workplace regulations. CORM was consequently in its hay day of gross income and profitability with little overhead for the cost of racism manufactured by following strict adherence to the immoral human racial atrocity method of accounting.
The current racism cost generates no benefit to the organization's profitability, having sustained heavy damages to revenue by social unrest. The cost is crushing when combining this economic forecast with the loss of nearly seven hundred thousand lives due to Covid-19.
The forecast regarding Covid has been bleak at best. Escalating loss of productivity, medical and hospitalization cost, stimulus packages, and social liabilities continue to accumulate, sparking shareholders' concern, disgust, and outrage.
The CEO's failure to position the organization has resulted in devastating consequences with colossal ramifications on the loss of life, future earnings, and organizational resources.
This CEO's tenure has been quite debilitating. He inexplicably finds it more adequate to promote self-interest and ignore the apparent contingencies forecasted. Instead, he administered a poison pill to leverage his continued tenure while dispensing death, assaulting democracy, and exploding the national dysfunction creating colossal losses.
It definitely proves an ounce of precaution and discretion could have saved hundreds of thousands of lives, trillions in stimulus, massive civil unrest, and staggering political liability. Instead, the resulting liabilities, penalties, and overhead have endangered our foundational prosperity for the foreseeable future. The art of this ordeal has left much devastation in this CEO's wake.
With these losses on the books and counting, his management skills are considered an unnatural national disaster. But, unfortunately, what is obvious to the world is not evident to the organization, its wimpy subsidiary enablers, or self-serving governing bodies.
For some un-Godly reason, some felt it was more important to pacify and protect the decisions and actions of this CEO. Subsequently, it cost the nation untold death, unrest, and future cost in the process.
The erosion of public trust has led to general divisiveness. It continues to escalate out of control while democracy is in shambles. Survival is dependant on restructuring the organization and its operating agreement.
As an elected acquisition, this CEO is extremely costly societally, politically, and economically, driving loss and suffering through the roof. This CEO is not to be outdone in human devastation or fiscal expenditures that trumps all with an ego of delusional success regarding denial of his monumental failures. Disclosure of his failures and concealments is evident by the disruption of many lives and livelihoods.
AT least, this CEO has been remarkable in his multi-tasking ability to endanger democracy, slander elections, stir hate, and offend foreign allies. As a result, he has earned a rebuke from religious figures, bullied and silenced Republican puppets, misused the military, and ignited his base of hatred.
He has further unmasked extreme racist views of those in power and alienated over half the public. Let us not forget while taking timeout to tweet relentlessly. Is there no price too high for this CEO or his dysfunctional enablers?
The future of people and businesses has been decimated by what he has done and failed to do. This CEO's mismanagement has undermined large segments of the struggling American public. He has welcomed millions more to that struggling reality that could have never imagined they would be in such dire straits.
These losses are permanent, especially in the service and real estate industry, accounting for trillions more in losses. Now it is up to the Shareholders, The Board of Directors, The Owners of this organization, the American people to decide based on the human and fiscal feasibility of retaining this CEO's vision. Perhaps, this CEO solidified his undeniable designation as the nation's best worst President ever by far.
Now that it has been time to proxy, he has been let go. It is ridiculous and irresponsible to have retained this CEO, knowing this is not the last time the organization would have paid dearly for his ego therapy.
It is even more ridiculous for him to have thought so. Changing CEOs was our only hope against enduring the cost of his incompetence, both human and fiscal. Shamefully, his rabid racist display has proven to be too toxic to carry on the books.
His vindictive and pathologically destructive pouting and his denial of the no-confidence vote received reflect just how unfit he was all along. Having been let go, he has refused to leave any remnants of functional or remotely salvageable government behind. Since being ousted, his spiteful interference reveals a scorched earth mentality.
The future liability and ramifications have enormously damaged this nation in ways that may not be fully revealed for years to come. The very public this CEO swore to protect entrusting him with our future and prosperity has been betrayed by his incompetence first and now by spite. He has violated his oath of office, now causing intentional damages.
A one-person wrecking ball enabled by many gutless wonders of self-indulgent accomplices on their power-driven agendas fearfully sat by refusing to clothe the emperor except with their indulgence.
Thus, this CEO with a perversely obese ego was allowed to sacrifice the vitality of the whole nation, democracy, elections, nearly 700,000 Covid lives lost, and economic ruin, with very few among his cronies willing to stand opposed to him and in favor of the American people because of a label, being Republican. Let their proxy reflect their deeds as well, for he was not alone in this destruction. Their allegiance is not to the flag, the country, the American people, or the Presidency.
It is to the man in the office, not the office. Their fear commands them despite the posturing of righteous conviction and fortitude. This is a gross dereliction of duty and trust bordering on treason by the betrayal of the people.
Still, many continue to lie and enable. In contrast, others scurry in avoidance, but we see you and know you by sight and name, as well as your disgraceful actions. This theft and betrayal of the public trust have effectively put in motion the trajectory that has forever changed this nation and successive generations.
Millions of American citizens braved the Covid virus to protest these scourges on the soul of America and denigration of the Constitution and Democracy. We can only pray that there is still not more of a price to pay. But, unfortunately, losses are already much too high to justify the economics of racism and the Covid-19 tariff.
I originally thought this was the act of an egotistical mad man. But then, I considered that this self-proclaimed genius may have fooled us all by bringing us together by highlighting systematic vulnerabilities and inequities. Consequently, he successfully united the people against racism, the virus, economic exploitation, and to some degree him.
So shocking is the unthinkable corruption and deception that it can never be allowed to happen again. Wholesale vulnerabilities were exposed, crying out for corrective policies that requires implementation.
But, could it be, the old stun them and leave them stymied grift? Could he have done this deliberately as a whistleblower and agent of change? Was it reverse psychology? Have we witnessed the genius of a petty sycophant which can never be underestimated? Nah, but did we?
Thurston K. Atlas
Creating A Buzz