When Playtime is Over.
The Black Trilogy- Crimes Against Humanity Part 1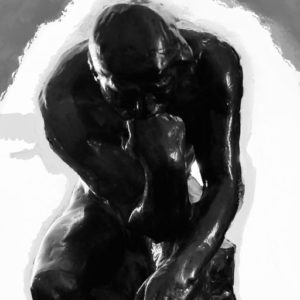 Welcome to when playtime is over, our goal is to stimulate thought and conversation, not to convert your perspective. Any persuasion is solely at your discretion and deliberation. For your consideration we would like to offer The Black Trilogy- Crimes Against Humanity Part 1 and as always for those who are easily offended, emotions will not be needed so please before entering check your feelings at the door.
Absolute Certainty
According to Google, crimes against humanity are defined as acts that are purposefully and systematically committed against an individual civilian or an identifiable part of a civilian population. These crimes are specified as extermination, murder, enslavement, torture, imprisonment, rape, forced abortion, and other sexual violence, in addition to persecution on political, religious, racial, and gender grounds, the forcible transfer of populations, the enforced disappearance of persons, and the inhumane act of knowingly inflicting any of these atrocities.
If such crimes are first to be proven, then let us not use the highest burden of proof used in a criminal trial which is beyond a reasonable doubt, but even beyond that where an absolute certainty can be applied without any doubt. History bears witness to the overwhelming evidence that has been left littered throughout time for over four hundred fifty years just in America. There is no doubt about the elements of these savagely immoral crimes, their vicious intent, or their subsequently devastating impact. The identity of these perpetrators and their oppressed victims are clear with the damages being astronomical.
The implementation, commission, and racist repercussions can be factually demonstrated and traced back to even the highest levels of society and government as being common practice. These actions and pervasive practices have attempted to be disguised and minimized by history and history itself altered to conceal and protect the guilty, but the evidence remains obvious and cannot be justified, denied, nor defied.
These crimes were widespread in national and global magnitude. They were arbitrarily executed in a deliberate and methodical manner enforced by brutally ruthless acts of violence and murder with America having an insatiable appetite and thirst for slavery along with Britain. Is it not pompous and sarcastic that these two countries would hold themselves up to being above reproach and being of the highest character, etiquette, and civility but savagely were the major vendors of slave atrocities? Even beyond the grasps of slavery, America exterminated prosperous and aspiring groups of blacks and their opportunities ensuring generational poverty and educational inadequacies. Murder, lynching, intimidation, and miseducation as well as systemic discriminations sanctioned by law served this purpose well.
Public hangings were the stuff picnics were made of and "coon" hunting was a favorite pastime where black men were chased by dogs and killed for sport comparable to whites casually hunting raccoons. These were twisted forms of entertainment and fun for racist whites. Public whippings and "buck breaking" were leisurely deterrents to discourage defiance and extinguish hope. Blacks were to be kept in their place of despair despite white's claims of Christianity or any hint of humanity.
The forced exclusion from protections and opportunities effectively eliminated blacks from the possibility of prosperity. The prosperity created was solely for the economic exploitation of blacks to contribute to white's societal benefit and wealth accumulation. Acts of murder, genocide, massacre, and summary executions were indiscriminately and brutally applied to reinforce white superiority and maximize black compliance thereby ensuring a free labor force that could literally be worked to death for the slave owner's benefit. Working conditions or worker's rights were not a consideration and complaints ill-advised.
This enslavement, exclusion, and exploitation of life and liberty were at the sole discretion of the slave master by law. Psychological conditioning along with physical restraints were mainly what achieved and maintained this position of dominance. Escape seemed futile and routinely as a reminder public torture was used to deter other slaves from any hope of escape other than by death. The slaves' imprisonment and hopelessness were compounded by geographical captivity considering where would they run, in which direction, and how far would they get trying to escape before their dark skin tone alone would raise suspicion and capture.
Still today escape is elusive from the summary judgments, disproportionate imprisonments, discriminatory housing, economic suppression and poverty, and roadside executions which are still an incredibly sad reality for blacks. The more modern tools are employed through the criminal justice system being discriminatory and unequally applied, the bail bond system economically and socially prejudiced; healthcare, rehab, and diversion programs biased; jail sentencing abnormal, and by routine roadside executions of blacks by law enforcement with a predisposition to resort to deadly force and racial profiling.
Now the abuse and indifference for black life is demonstrated, vindicated, and institutionalized with this more modern twist perfectly suitable for denial with claims of progressive changes which seek plausible deniability, ethnic adjudication, and cultural immunity. Given the extent of its intrinsic foundation, persistent continuation, and frequent manifestation are we to be cajoled or duped into believing racism is no longer practiced. The harsh reality of selective enforcement of laws and dis-qualifying stipulations against blacks are systematically designed to reject blacks at every facet of society.
Limited access and opportunity regulates the number of Blacks who can enjoy that which is taken for granted by others as their entitlement and normal progression of wealth accumulation. The lingering subtleties of psychological damage, intentional miseducation, and racial recriminations are constant obstacles to be overcome. A black person is unqualified while a white person is a candidate for training or internship. A black person is a drug addict by choice while a white person has a disease addicted by medical predisposition. A black person commits a crime while a white person makes a mistake for the same offense. A black person must be locked away to protect society when a white person is a prime candidate for rehabilitation and second chances or given the benefit of the doubt.
Perception is reality and the historical reality has been that there is no act too horrendous against a black person when committed by a white person. Rape, forced pregnancy, and what amounts to gorilla pimping has been historically used to defile the black woman and justified by her supposedly insatiable appetite and animalistic desire for sex. Sexual crimes against black women by white slave owners were just the way business was done notwithstanding the degenerate slave master's predatory nature. It was justified because she was just property and the virtuous white woman above exposure to such despicable predatory sexual desires.
It would be inconceivable that the bond between mother and child would be so casually severed by the sale and forced separation of families except for considering the lack of humanity of the perpetrators. Without regard to the pain either suffered, the black human property had no feelings or bond which needed to be considered. The detachment from the family unit by black males was reinforced by the forcible transfer of children, siblings, and spouses without a moment's notice. The emasculation of the black male was preferred, blacks were by legal decree a commodity to be sold or dealt with without regard except for their value as free labor and breeding.
No race of people in America has been treated as gruesomely for as long as the black race. No race has had a society built upon their backs in such a manner as the black race without significant participation in the benefits. No race has had the law of the land orchestrated against their existence and humanity as brutally and blatantly as the black race has. The suffering has been long and harsh with the effects still fully observable today in every aspect of society.
The hateful and righteous indoctrination of discrimination has been such an insidious force in the DNA of America that those who have benefited the most and practiced it vigorously fail to recognize or acknowledge the advantages provided them as a result of slavery and racism. They further refuse to accept the generational impairment and destruction it continues to have on black lives in addition to providing their own white privilege.
No other race of people who have been the victims of such extreme oppression are expected to exhibit Stockholm Syndrome to the doctrines, symbols, and traditions of their oppressors after supposedly being freed from them. The beloved American Flag, the Star-Spangled Banner, and the very moral blueprint known as the United States Constitution are things that blacks fought and died for but were expressly excluded from the benefits and protections of. The lunacy of honoring the blunt force instruments and ideologies immorally used to historically bludgeon the black race is only exceeded by the outrage of those reluctant to understand black's refusal to continue to do so.
After the American Revolution with the establishment of the United States, the British flag held no expectation of allegiance or authority America was bound to honor. After the Nazi Regime fell there was no expectation of forgiveness and allegiance to the Third Reich by the Jewish population who were so barbarically tortured and killed. Appropriately there is no time or distance which is too great for the accountability of Nazi war criminals for their crimes against humanity which rightfully cannot go unpunished. America has expressed no limit to the outrages committed in other countries while America remains oblivious to America's deeds where blacks are concerned. However, after the carnage Blacks have endured at the hands of America there is still an expectation that we should honor these instruments of oppression without reservation equally as the white benefactors and our oppressors would.
Their history, as well as the Confederate Flag, opposes the very humanity and freedom of the black race but in this day and time, blacks are expected to honor or tolerate these as if they had applied to us in a beneficial manner. None less than the United States Constitution quantified a black person by LAW as three-fifths of a human being. It has continued with the theory of eugenics and in most of our lifetime expressed where a black man was deemed not even smart enough to quarterback a football team or suitable for a college education.
The founding principles of equality, freedom, and opportunity were never meant to include or apply to Black people. Nor was the U.S. Constitution, Pledge of Allegiance, Protection under the Law, Economic Prosperity, or Social Respectability to be afforded Black people, but our allegiance to and defense of them are required, expected, and has been proven. Our life, liberty, and the pursuit of happiness have yet to be delivered unabated by racism and brutality.
Love it or leave it is the cliché, but the love for us is not equivalent to the love required from us. The forced elimination of our roots and culture makes leaving problematic especially when we contributed so much. Blacks were here before the influx of European immigrants and contributed more to its wealth than those who would send us back to where we come from while denouncing their own return to their origins. Those who would claim these entitlements lack the sweat equity or seniority in this country compared to Blacks. Blacks were forced to this land, but whites chose this land for the vast wealth and opportunities that Blacks directly or indirectly provided.
White ownership of everything imaginable and their way of life has been subsidized by their exploitation of Blacks and others in a twisted demented form of highjacked affirmative action minus the required discrimination experience. Still the extent, benefits, and longevity of white privilege has not proven to be sufficient. With that massive of a privileged subsidy, they still have the audacity to expect those oppressed not to seek equitable treatment and opportunities not to mention an end to systemic racism. The fruits and benefits from racism are comparable to the grandest of larcenies of receiving stolen property for which the owner should be reimbursed in equal value of what was taken, or the stolen goods returned.
The actions of these murderous thieves have been historically identified for the record but not yet held accountable by legal or financial decree. From the introduction of Blacks to this land; there has been political persecution, dismissive human rights, omission from the voting system, restrictions in the governing elements of society, wealth suppression, as well as derogatory stereotypical perceptions and misrepresentations. Injustices are still prevalent today with obstacles in the voting, wealth, and governing processes.
The moral corruption of white privilege combined with the fundamental obsession with greed has created a moral justification anointed by religion and granted from God. This alleged religious zeal along with conservative values are used as vindication for their disguised greed which greatly contributed to their clear conscious allowing some of the most heinous crimes committed against humanity anywhere and at any time. The resulting righteous morality stands in opposition to the self-proclaimed white virtue of God-fearing worshippers instead exposing their money worshipping and blood-thirsty tendencies cloaked in religion.
Religious assimilation and indoctrinations have been intentionally used as a psychological tool to placate and control Blacks. It is a forced adaptation and embrace of perspectives that serve to contort our minds with obedience, hope, and tolerance. We are left seeking a salvation that has eluded us but enriched and emboldened the white expectations of privilege and superiority. These religious inclinations and symbolisms have perpetuated white supremacy and black inferiority due to the written and visual perversions and manipulations of their presentation and acceptance. These influences have been thoroughly effective by contaminating the hearts, minds, and justifications of those who have committed racial oppression and have been victims of this oppression.
The world's wealth-generating commodity has been Black slave labor on a global scale whereby many countries' and organizations' wealth can be attributed to black suffering. The damage from legally sanctioned racial discrimination and suppression of education along with the lack of quality of that education can never be understated, exaggerated, or casually dismissed. Remember it was illegal for blacks to learn to read which maintained the uneducated heathen narrative and the black disadvantage. Mutilation, murder, and brutality have now been replaced by a subtle structured depravity reflected in the lack of fair economic considerations, lack of educational integrity, law enforcement use of excessive force, prejudicial incarceration rates and durations, discriminatory housing, usurious bank loans, higher insurance rates, unconscionable unemployment rates, health care inadequacies, minimal black business investments or empowerment, and generational poverty.
The above-documented history and methods of crimes against the humanity of Blacks can no longer be justified, ignored, denied, or minimized. Those whites, assimilating immigrants who self-identify as white, and even Blacks must now educate themselves on the crimes, thefts, robberies, appropriations, seizures, and deceptions to ask themselves with an honest and comprehensive examination of the facts what conclusions can be drawn and what reflection does that have on the treatment of blacks in America.
If you cannot envision it from a black perspective then what would you or your identifying subgroup think, do, or tolerate without protest or resistance if this were your history in America. Some from other nationalities that have come here have also assumed the white supremacy discriminatory perspective of white America to assimilate and subjugate their own cultures while compounding the racial problem for blacks. Is this the proud history of America to make America great again that is now espoused by some or some other period of time that did not include the racism which has always been present? The future can not be found in the past and with a past like America's what manner of person would want to return to it where only white males were of any consequence and savagery abound.
Imagine yourself, white America, yielding to such nonsense without protest or call for change. After all, the founding fathers never experienced this kind of vicious oppression but were certainly purveyors of it. Unjust treatment and coerced economics are why there was a revolt called the American Revolution which led to the founding of this country or in other words America reneging on payment terms to Britain, not taxation without representation. By principle, the government of America was charged with ensuring these atrocities were not permitted but instead institutionalized them for monetary gain and black human detriment. They were not alone in promoting these atrocities being accompanied by most long-tenured businesses and institutions in this country. They too are responsible for the ravages and should be financially brought to account for the resolution of their actions and participation.
The Bill of Rights regarding the protection of individual liberties did not extend to Blacks and most certainly not fairly when it did, specifically Amendment IV to be secure in person and place, Amendment V due process of law, and Amendment VIII freedom from cruel and unusual punishment. The United Nations under its basic principles and guidelines on claims to a remedy, which include five categories, has sanctioned the right to reparations for victims from the offending party. The crimes against humanity perpetrated against blacks necessitate compensatory and punitive damages acknowledging as the restitution a restorative material obligation of redress. Reparations insinuate a more jovial oversite of payments owed but should include judicial, societal, and institutional adjustments to the abuses and violations. Either way, it would seem that redress and compensation are well overdue and of that, we can be absolutely certain.
Disclaimer: This not to claim that simply being white specifically makes accusations of participation in slavery or racism but to generally state that whites were the predominant identity and benefactors of those who did participate and oppress in America by demographic distinction. It is not a comprehensive indictment just an overwhelming observation of historical fact, not all but many since there have always been white allies as well. Many did participate but all benefited by skin tone association as an extension of white privilege.
Thurston K. Atlas
Creating A Buzz