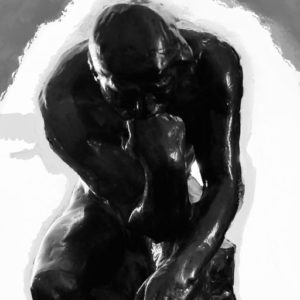 Off the Road Again- Multiple Fatalities
Good evening and thank you for joining us for the evening news. We tell it like it is with the latest perspective on a variety of topics of the day. But, first, we bring you this shocking, late-breaking, and still developing story by our affiliate on the scene, Creating a Buzz. Thurston K. Atlas here reporting from the location of this tragic, fiery crash. I can now tell you that the authorities have released minimal information.
Authorities are telling us that this tragic and horrific collision was unnecessary and preventable, with some saying that their worst fears have come to pass. Unfortunately, there have been several fatalities. Currently, it is unknown if there are any survivors, with emergency crews still working to determine the extent and details of the crash.
Some preliminary information surfacing has yet to be verified or confirmed, so we will refrain from speculating about the alleged victims' identity and condition until further information from emergency personnel can authenticate the facts. Let me start with a bit of background information on the road. The DJT expressway was constructed amid extreme controversy and trepidation. Some say that the design was flawed and would lead to tragic circumstances due to its bewildering and hazardous messaging.
It was completed in late 2015 and opened for the public on January 20, 2016, with accusations of the use of defective materials. This stretch of road has been seemingly a constant source of outrage, controversy, and some would say coverups from the earliest design stages.
Many mishaps and complaints regarding the DJT have been reported. Numerous inadequately investigated accusations have surfaced; thus, many felt that a calamity of this magnitude was bound to happen. There are claims this was not in any way unforeseeable, just delayed and inevitable despite warnings. Furthermore, the road itself is a small stretch that has racked up huge tolls on the public, sparking widespread protest.
From information coming in now, this is what we can tell you about the crash itself; eyewitnesses tell us that it appeared to be multiple occupants in the vehicle headed south at a high rate of speed on the DJT turnpike in a reckless manner. In addition, the vehicle disregarded all posted warnings and operated weaving at times off the road, according to eyewitnesses.
From the debris, authorities suspect that some mind-altering substances of abuse or hallucinogens may have been involved in impairing the driver's judgment. In addition, the DJT was poorly lighted and had patches of darkness that obscured vision. It is also believed that the signage being misleading and frequently missing along the way undoubtedly contributed to the off-road fatality.
We have just been told they have identified several victims, but we will not be releasing the names out of respect until the proper notifications are made. Several sources familiar with the victims have arrived on the scene and are devastated by the loss.
I am told that the crash destroyed the vehicle they were traveling in. It was an old historical model which was quite durable. However, it did have significant mechanical problems believed to have contributed to the collision exacerbated by driver error.
Lost in the crash was an elderly married couple who had spent a lifetime together. The couple was always in company with each other and well known. But, of late, they had been going through a rough patch. But, they've seen rough patches before and always managed to stay together, so it is no surprise that they would perish together.
They complimented one another well, and one was said to be very popular while the other thoroughly enjoyed the trappings of prosperity. They witnessed many changes over their long union, but they remained unchanged, resistant to the changing times, and stuck in their old ways. They loved and needed each other dearly despite disputes and indiscretions along the way. Often heard to say, they would ride until the wheels came off, and well, they literally did.
Another victim in the vehicle was said to have been instrumental in the elderly couple's union. As a close acquaintance of both, having helped them pick their historical vehicle way back when it was new.
Indeed, a true friend often mediating disputes between the two, which probably significantly contributed to their longevity together. This old companion was the voice of reason, and some would say, a source of guidance since they heeded this respected good friend's counsel.
The final occupant, through some miracle, is barely alive and life-flighted with serious life-threatening internal injuries possibly not expected to survive. We have learned that this victim is unconscious, unresponsive, and being kept alive on life support, at this point barely clinging to life.
This victim was generally loved and embraced as an example many tried to emulate but has suffered catastrophic damage. We can only hope and pray some level of recovery may be possible. The authorities have just released a press briefing with the full details of their investigation, eyewitness accounts, and the victim's identities.
We know the hazardous road was Donald J Trump's presidency and the vehicle the United States of America. The driver was a segment of the American public impaired. A toxicology will be conducted to determine if mind-altering perspectives or moral deficiencies influenced the driver.
The elderly married couple was Democracy and Capitalism. The good friend to the elderly married couple was The U.S. Constitution settling disputes, and the survivor placed on life support was the Truth.
For those lost in the crash, can they rest in peace because it seems we can't? Unfortunately, the crash scene will take some time to be removed, and additional resources will be required for a catastrophe like this to be cleared. The DJT expressway should be closed permanently, and the resulting losses have left a massive challenge for survivors and loved ones. But the sad commentary is some insist the DJT remain open.
Unfortunately, it appears that continued use of the Donald J. Trump Expressway can only lead to more nightmares. Yet, despite the terrible damages leading to instability for everyone on all sides of the spectrum, there are denials that the DJT was a horrible and deadly stretch of road that led to significant consequences and regrets.
Thurston K. Atlas reporting live from the scene of this horrific off-road collision on the DJT Expressway.
Thurston K. Atlas
Creating a Buzz