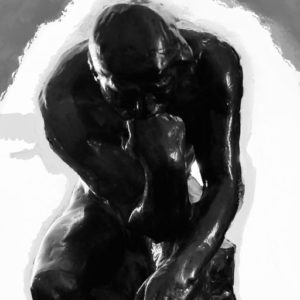 Why does it Taste so Different?
Here we go again. The Capitol revolt at its core is aggression to preserve a mangled distortion of truth and a delusional rejection of reality.
An effort to circumvent an outcome that did not unfold according to a preferred advantage. The proclaimed love and allegiance to Democracy, Capitalism, and the Constitution has revealed itself to be a farce when white privilege and rogue expectations are unfulfilled.
Fairness and equality have never been the American way, with more than a thumb of collusion on the scales and at the highest levels subversively unbalancing the scales of justice. Justice is not blind but peeking to distinguish who it shall be imposed upon and who has an inalienable right to the exclusion or special consideration from its application.
Claiming the founding fathers at your back and the confederate Flag at your front, this violent takeover attempt screams insurgence and only in whispers can be called a coup.
"Loyal patriots" now fight not for the country but in mutiny against it to unseat our government and overrun the Capitol chambers decimating Democracy.
Camouflaged as patriots while masquerading as protestors, the insurrectionist has undertaken to highjack a national election and have the moral integrity of this country bent to their ideology. A minority ideology at that according to election results.
It is an obvious annihilation of and contradiction to Democracy at the behest of the highest office in the land. Not aligned with but in direct opposition to that which you claim to hold dear, our democratic society.
It is not about Resident drumpf either, at least in principle, but he did promote the fabrication and this notion of patriots. They are not patriots, and white folks are not the only ones to have served this country as real patriots.
A wide variety of racial backgrounds and women served in defense of this country despite being discriminated against, segregated, and/or excluded from service.
These groups have all persevered to serve their Flag and country honorably. These groups have served in some capacity from the beginning of this nation to support this country, especially doing times of war. Only the traitorous confederates have ever turned on this country and now seek a resurgence. There are examples of when patriots were patriots and not all white.
At the birth of this nation, a patriot merchant has been historically acknowledged as the first to give his life in defense of what would become the nation we know today.
This patriot was Crispus Attucks, a Black Man. He was the first to be shot and killed, which started the American Revolution by the Boston Massacre that ignited freedom from British rule.
He was a former slave and partly of Native American heritage. To honor his moral courage and contribution at the founding of this nation, he was laid in State, which necessitated the waiver of segregation laws.
He took two to the chest while others were shot in the back. His murderer, a white British soldier, and others were placed into custody. They were put on trial to symbolize the fair justice this land would later become known for, instead of being lynched for their crime immediately.
Even back then, six were acquitted of the eight soldiers who fired shots, and two were convicted and given reduced sentences. Once again, a Black Man shot and his white murderers shown leniency and defended by John Adams. This brand of fair justice is still on display today.
I guess some might say Crispus Attucks did not serve. Some others would say that Crispus Attucks served America before America was. However, there is no dispute that he gave his life at the very start of this nation while confronting tyranny or at the very least protesting it.
He is the very first American Hero; he was "the first to defy and the first to die" at age 47. Attucks and the other four brave protesters murdered set off the Boston Tea Party against British rule and injustice. As they say, the rest is history, but it is not surprising that they blamed the protesters for being fired upon. So, modern-day patriots, check your history.
William H Carney, born a slave, escaped slavery through the underground railroad. He was the first Black soldier to earn the Medal of Honor for valor at Fort Wagner during the Civil War. He took three shots in total but managed to fight on, picked up the American Flag, and carried it the whole time while advancing.
He was taken to a field hospital, relinquishing the Flag while never letting it touch the ground. Let us not forget that he had been shot three times after he picked up the Flag but still managed to keep the American Flag from touching the ground.
Andre Cailloux of Drew Brees's very own beloved New Orleans was born a slave and became a Union Captain. He had his arm blown off by cannon fire during combat but continued to spearhead the charge on a suicide mission while he was gravely wounded until he was killed. It was commonplace to give the most dangerous missions to the "colored" units, who did a lot of the heavy lifting.
Many other Black heroes are listed in history for their valor during the Civil War against the Confederates attempting to overthrow America's government.
However, because the treasonous Confederates fought against the American Flag and this country being soundly defeated, I guess you could say they were on the wrong side of history again. The Confederate flag stands for treason and slavery; what else was the Civil War about but preserving economic advantage.
American Sergeant Henry Johnson, a Black Man, single-handedly fought off German soldiers in the trenches of France during WWI. He was injured twenty-one times. As a result, he was one of the first Americans to be awarded the prestigious French Croix de Guerre Avec Palme, the highest award given by France to anyone.
He was awarded the Purple Heart and Distinguished Service Cross posthumously in the United States 57 years and 63 years after his death. As a member of a negro unit, he used a knife, a rifle, and his bare hands to fight off two dozen German soldiers.
When he was not busy fighting also managed to save lives. But, unfortunately, the racism of that time prevented many black patriots of valor whose heroics were absolutely needed but not awarded.
The Tuskegee Airmen nicknamed "the Red Tails" fought in WW2 with exemplary distinction escorting planes critical to the supply chain. Their war efforts significantly contributed to the Allies' victory.
So skilled and fearless this "colored unit" that despite the extreme racism and segregation pervasive at that time, they forced the United States military out of extreme necessity and often at white squadron's request to use them to ensure safe missions and swing the advantage to the allies.
They are not to be confused with the Tuskegee Study done in 1932, where black men were used as research specimens for the government study of syphilis. Done without their consent or knowledge and allowed to go untreated. The men were intentionally infected with syphilis which caused blindness, insanity, other ailments, and ultimately their premature deaths. Did they serve medicine?
Patriots of a different kind, I guess, for the advancement of medicine. In 1940 when penicillin was discovered as the cure, they still were not offered treatment.
When it became unethical to conduct such experiments in the U.S., they merely moved them to Mexico and began experimenting on their population. These human trials are why old heads did not trust the medical profession; better to be sick than dead.
Doris "Dorie" Miller, a cook, jumped in the gunnery seat and operated anti-aircraft weapons with no training and attended to the wounded later was awarded the Navy Cross.
The day was December 7, 1941, that day that will live in infamy known as Pearl Harbor. He was the first responder to defend this country against that attack. That probably qualifies as a patriot.
The right to protest is in the DNA of this country. The voice of the people heard and their right to demonstrate their discontent with the treatment of citizens.
The Vietnam War was a very unpopular war with the American Flag burned by white Americans, soldiers treated far worse than kneeling before the Flag, and the soldiers returning "home" from service spat upon. We needed civilian patriots then to not stand for that disrespect of the Flag and returning troops.
Ohio National Guard fired upon Kent State students protesting the Vietnam War on a college campus for protesting. Four students were murdered and nine others injured on May 4, 1970, the outrage and fallout from the student-led protest shutdown colleges across the country.
Resident Richard Nixon, that purveyor of racism, would be proud of Resident drumpf deadly antics now to "dominate" protesters he opposes but supports those who violated Democracy in the worst way since confederacy.
The hope that students and young people will lead us out of this shameful history is in question since some have been poisoned with wanting to "make America great again.
Many Black Women patriots also made significant contributions to the freedom that allows others to enjoy liberties that they did not. In addition, many other marginalized people of different racial backgrounds have and continue to serve this country and Flag.
Women, including Black Women, have and still fight for equality, safety, and recognition to this day.
For many years women were never treated as full citizens, believed by Charles Darwin to have the mind of a child, justifying their denial of the right to vote or run for office. The Women's Suffrage Movement is still essentially being fought today since 1848 but is now reflected more in wage disparity and health care.
So, when it looks like this is just a racial issue, it is not nor is it a group's radical claim to Patriotism despite others' contribution. It is a discrimination issue manifested and facilitated by racism and sexism. Racism is the longest and most vile offense among many that fuels this brand of Patriotism quivering behind morality and religion.
Black folk's specifically and others in general, have a record that speaks for itself of being patriots when respecting the American Flag and military service. America's record speaks for itself too when it comes to this Democracy and the Flag, but this is a flag that never gave a dam about anyone but "white males."
Is Democracy is just for white radicals to disperse according to their will and not be confined by the principles upon which it rests?
Well, that's a fat cat's easy street if you can find it. Despite Black's service to this country, the "love" has yet to be fully felt. Instead of love, hundreds of years of brutality and economic suffering under this Democracy that you claim we should love so much.
Still, no violent storming of the Capitol because an election did not meet our black expectations or the horrible treatment we have suffered. Now tell me what seems like a better reason.
We would love Democracy more if it had done for us what it has done for you. Despite that, we have fought for the American dream that does not include us despite exhausted patience and the insanity of forgiveness.
Patriotism is a choice, a collective pride, albeit an individually made choice. Patriotism has transcended our atrocious experiences, harsh treatment, blatant discrimination, and even brutal murder. Talking about loving Patriotism under duress or unfulfilled expectations.
You would not expect the Jewish community to salute, fight for, or stand for the Nazi Flag with the atrocities against their people, but Blacks not only still stand but also serve a flag and country that should thank us for our service.
In times of crisis like 911, we are one nation, America Strong. Still, otherwise, we are n—-rs, relegated to second-class citizenship whose voting preferences should be overturned by a mob on capitol hill.
The very foundation of America was built on the brutality of slavery, and the same Constitution of The United States of America, which never included Black folks, might need to start sincerely including us for real. We fought too.
I think we have earned the right not to be treated dismissively. If not, I believe we have earned the right to protest by peacefully kneeling to symbols that have oppressed us. Our oppression has been much worse than the founding father of America have ever experienced or "patriots" whining about an election lost.
The alternative to kneeling is standing up straight and tall with our backs un-bent, displaying the same valor for ourselves that we have time and again displayed for this country.
All those who may feel our centuries-old struggle feel their own, demonstrating their dissatisfaction by their vote. In a democratic society, we have somehow become unpatriotic by not storming the Capitol attempting to overthrow Democracy.
The Black Man has every right to be constantly in fear for his life regularly given America's continued assault on our lives and dignity. This is nothing new, but it has gotten very old.
Of all the law enforcement personnel at the Capitol, only one shot was fired despite thousands of violent terrorists besieging Democracy and even causing death. At the same time, none was in fear of their life to fire a shot except one.
Some did appear to be too busy yucking it up, giving tours, or fleeing but not in fear to use force deadly or otherwise if as if it were one black man with his back turned. No fear, no enforcement, no preparation, and no problem.
Encouraged by their deceitful and egocentric leader, white supremacists, conspiracy theorists, and enemies of Democracy attempted a violent insurrection. He whipped them into a violent frenzy that can only move in large numbers and with intimidation and consent but mostly with weapons.
Overwhelming odds are a common theme of their beer muscle courage and Gestapo tactics. Their efforts were very short-sighted unless it was implied complicity that they could, or it was preferable to unseat the government and install a dictator. By some appearances and concessions, it might not be too far-fetched by the lack of resistance shown.
The people in a majority have spoken in more overwhelming numbers united not by race but as citizens of a democracy. Yet, when violent armed puppets lack even the courage to process disappointment, instead, they bellyache and hatch a coup to eradicate any future elections, especially if they do not agree with the outcome.
So, the American military will be deployed against citizens protesting racism for looting stores but not against terrorist looting democracy and forcing entry into a beacon of democratic structure fundamental to our countries existence and national security.
King David, a boy still, stood courageously against the mighty Goliath with just a slingshot, not with his boys, a mob, or heavy weaponry.
A lone protester in China among many protesters unflinchingly positioned himself in front of an armored tank in Tiananmen Square with steeled resolve. Without his boys or heavy weapons, armed with only his courage and conviction.
Where is the courage from some of our elected officials to protect Democracy? Instead, some folded to the whims of one man? Although he had law enforcement and the military at his discretion, he still did not deploy them, thereby endangering some legislature's lives during the attack?
A failure of this magnitude cannot be exaggerated or summarily dismissed. The government was on the brink of being maimed or overthrown.
The Resident can admonish and sanction the Chinese government over Hong Kong, but he does or threatens to do the same in a democracy. At least they admit to authoritarian rule. As the bigoted puppet master's anxiety level escalates over the end of his term, so did his desperation and blunders.
While the country fragments, he produces a karmic cause and effect that his hate base has to find ever more blatantly bizarre explanations to explain and dismiss his actions.
He has kept them on their toes with little to work with but plenty of blatant lies and divisive tweets. With pathological lying so acceptable to his base, they should encourage their spouse and children to lie whenever they open their mouth.
His lies have become more divisive and hazardous to Democracy, as well as an obstruction to the current administration. So why are career people considered knowledgeable in their field, exceptionally experienced, and highly qualified silent and disposable in favor of his delusions and ambitions?
Is it because they don't want to risk not being re-elected or appointed in the future, or have their careers ruined at the cost of the country, our Democracy, and the Constitution?
Is it acceptable to pander to cronyism and nepotism by placing your enablers and uniquely unqualified children in government positions as if this is your family business? I remember when that use to be a crime or least frowned upon, but it has added to the element of instability.
Look at the country and our diminished position in the world severely compromised by a coup attempt, and we can all see the ramifications of the disastrous atmosphere he created.
Meanwhile, his dog whistle and overt urgings to his misguided base have not ceased when he is no longer in office. Therefore, one must ask if he becomes more or less dangerous when he no longer has the pretense of restrictions associated with the oval office.
Patriotism must stop being used as a justification and symbol of oppression and white supremacy. Beware "thugs and looters" when the looting starts the shooting starts but rest assured Capitol terrorists when the siege begins, he will sit back and grin.
Elections are for the people's majority to always be heard in the end. Majority rules, history has taught us that. It is Patriotism for Democracy and the American way. To ensure more Patriotism for the country then maybe diminish the un-patriotic actions.
Is it more distressing to kneel or turn away from the flag as opposed to openly advocate for civil war and overthrowing the government that the flag represents? Just as all have the freedom to honor the flag, all also have the freedom to not so much.
Please reconcile using coercion but being resistant to its use by others. Seemingly some are patriotic to their perspective, not the principles of freedom.
P.S. At any rate, without Twitter to keep him up at night, I hope Patriotism can sleep well.
Thurston K. Atlas
Creating A Buzz